The Best Non Nespresso Branded Espresso Pods
If you have a Nespresso machine, chances are high that you'll end up buying a ton of Nespresso branded espresso pods. After all, they're made for the machine.
But did you know there are other options for pods?
And heres a dirty little secret that Nespresso probably doesn't want you to know. There is an entire market of 3rd party coffee providers that make their own pods that are compatible with most machines. And some of them are pretty damn good.
I only learned this fact recently after I grabbed a Nespresso Creatista Plus, which I'm still deciding how much I enjoy. Not only was I only buying Nespresso branded pods, but I even got the matching Nespresso Pixie Cup set to go along with it. There was something about the brand colors and luxury feel that made me want to stick to it. I was definitely drinking the koolaide.
While I usually sat on a huge amount of excess pods, eventually there came a time when the unthinkable happened.
I ran out.
Given that it was early in the morning and I live no where near a Nespresso store (well at least not within walking distance) I needed to find another option. I remembered that Bed Bath & Beyond carried some alternatives brands but I never really gave them a thought or a try. Given I live around the corner, desperate times call for desperate measures and I headed over to buy some.
I was shocked to find that not only were these pods good, but some actually were better than the Nespresso branded ones! And cheaper to boot.
This opened a whole new world for me. I am now firmly on the side of buying any pod I can get my hands on. Lucky for all of us plenty are available on Amazon.
Here are the top pod makers for you to try out.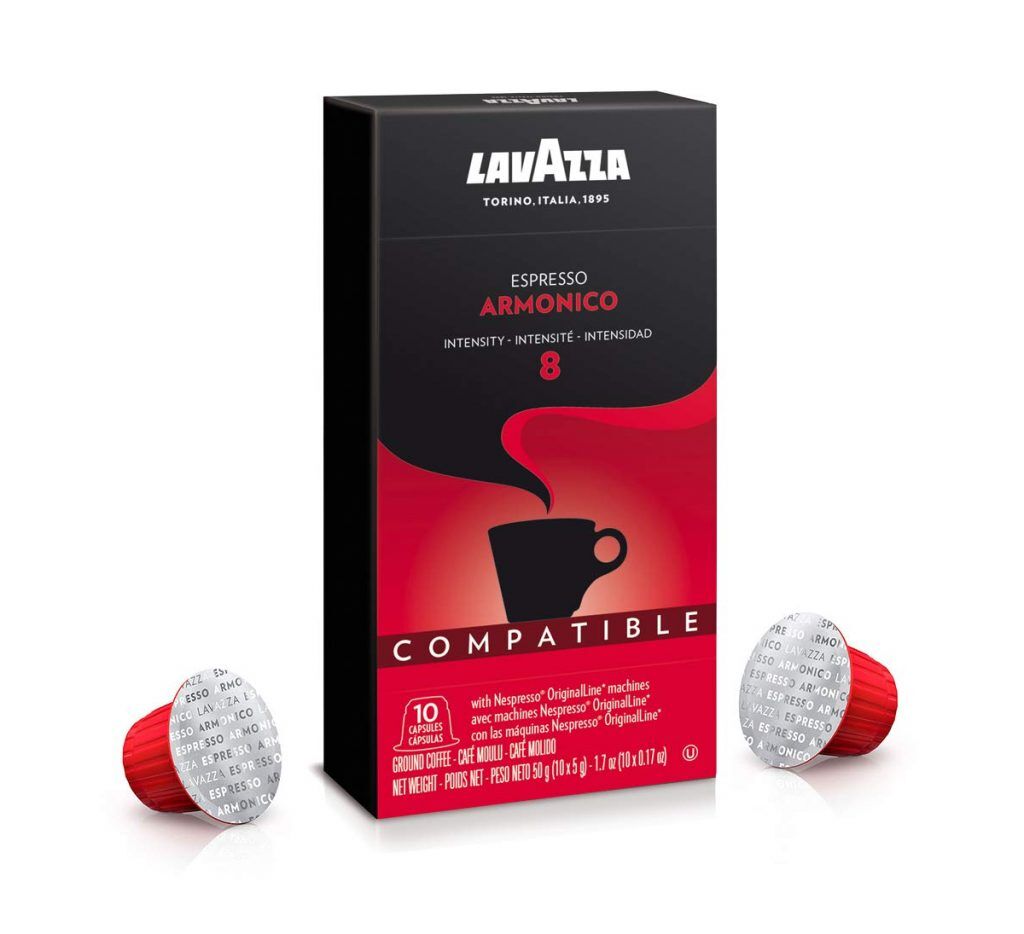 Lavazza is one of Italy's favorite coffees. Founded over 120 years ago, this family brand combines some of the best blends of coffee beans from all over the world. You can spot Lavazza coffee all throughout Europe and inside Eataly's massive Italian super centers. Now you can enjoy that taste of Italy right at home.
Lavazza overs a variety of blends inside plastic pods that are compatible with most Nespresso machines. On first touch the pods don't feel like the highest quality, but who cares? The coffee definitely packs a punch.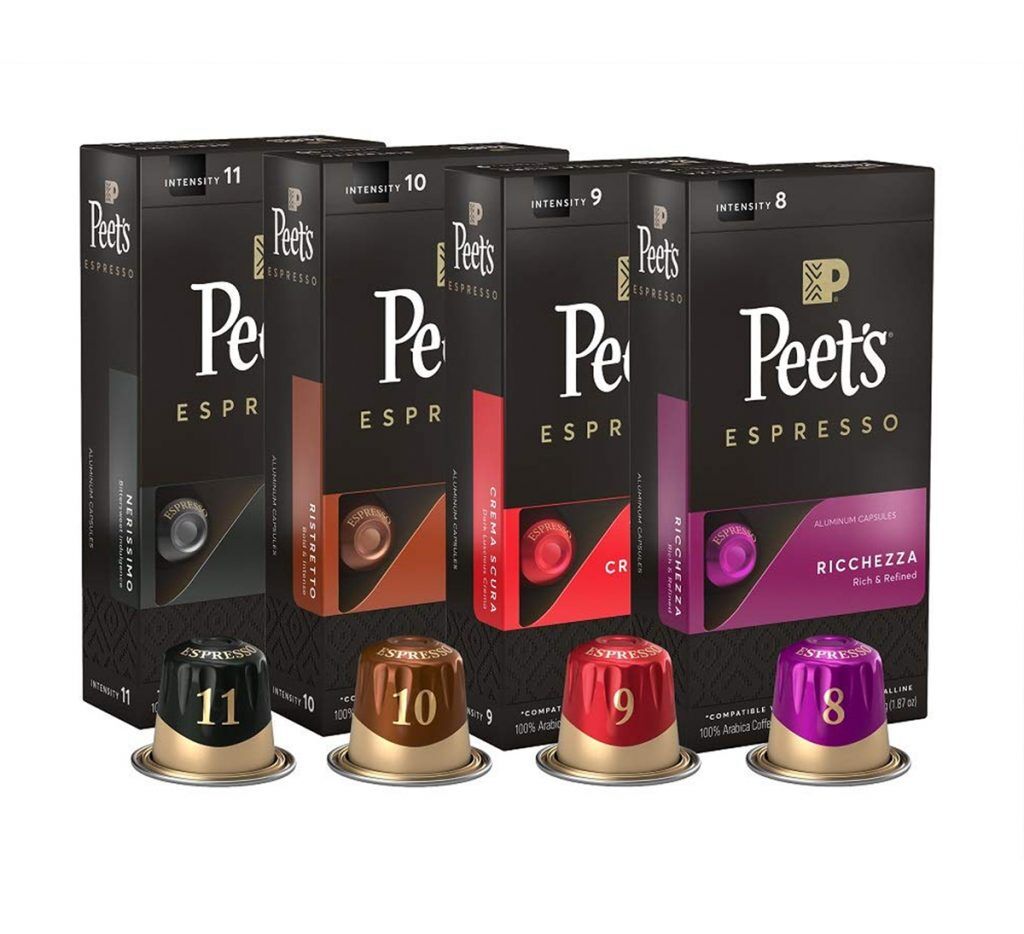 Peet's is a San Francisco based company known for its darker roasted Arabica coffee. They have been credited with introducing the American market to this since 1966. Sold in over 14,000 grocery stores in the US, Peet's is an extremely recognizable brand when it comes to home coffee.
Newly made capsules allow the convenience of making Peet's coffee in your Nespresso machine. The pods are coated with aluminum, giving them a sturdy, high quality feel. The best part? The coffee is strong. Peet's exclusively carries highly potent espresso, so it's not for the light drinker. If you are an espresso fan you will not be disappointed by this surprisingly tasty product.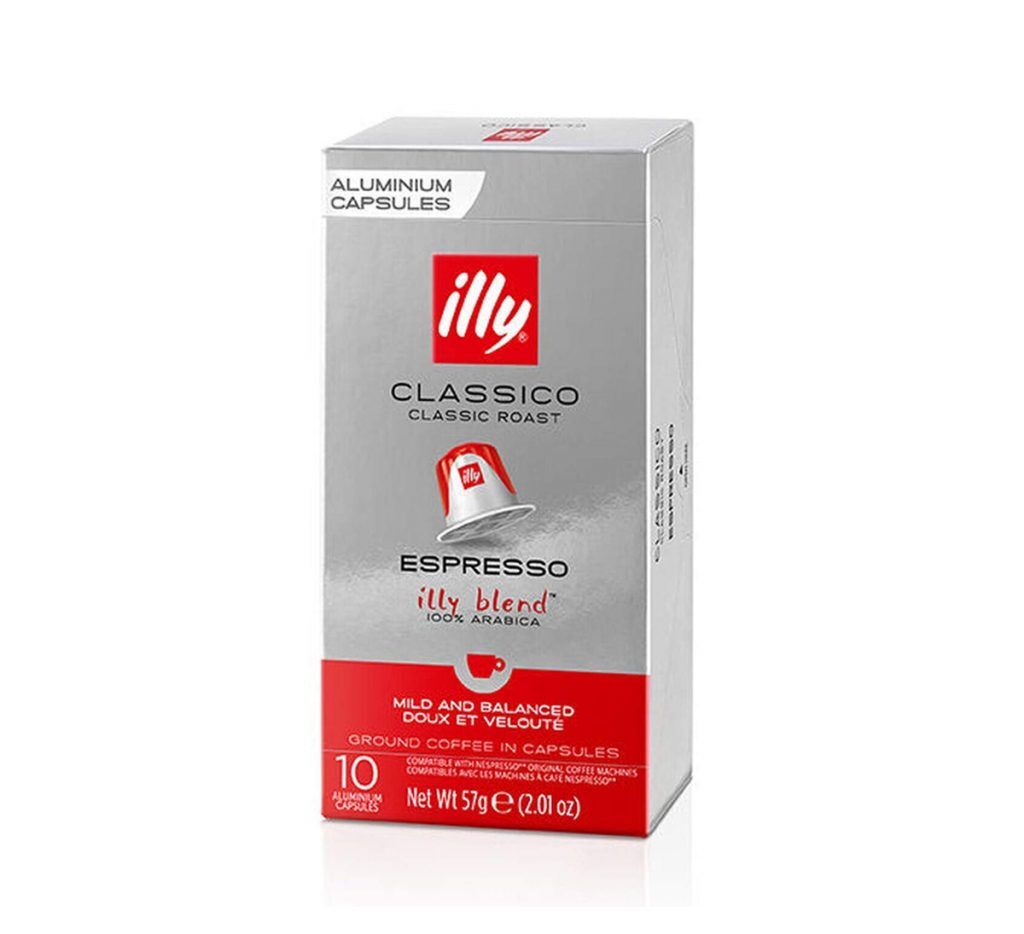 illy is another powerhouse Italian coffee brand that's been in business since 1933. The company produces one blend in three roast variations. Normal, dark roast, and decaffeinated.
I have to give it to illy here. The aluminum capsules are probably the nicest looking pods among the bunch, and in my opinion taste the best as well. It gives off a balance of strong coffee with a good bit of crema, especially for a Nespresso machine. After trying a lot of espresso pods, illy is the one that has become a staple in my kitchen.

This might be cheating a bit, but only after doing some research did I realized that the Starbucks espresso pods are made by Nespresso themselves. It takes a bit of fun away from the appeal of going rogue with 3rd parties, but these are still pretty good.
Now Starbucks isn't my favorite coffee in the world, but the roasts they have in their espresso line are strong, with a smooth finish. While I don't usually have these around the kitchen, they still produce a solid, reliably tatsy cup of espresso.