The Easiest Way To Cook A Sweet Potato
I find myself eating a lot of sweet potatoes these days. It doesn't matter if its for breakfast, lunch, or dinner, there are so many ways to cook them I can usually fit them into any of my meals.
However, roasting them whole is by far my favorite and the easiest way possible to prepare them.
Seriously, this recipe involves almost entirely no preparation. No cutting, no pre seasoning, no poking holes, It's as simple as roasting fresh sweet potatoes whole in the oven then topping with anything you like before eating.
It almost sounds too simple but you won't believe much flavor transforms naturally in by cooking sweet potatoes.
Sweet potatoes, or yams, as contain a good bit of natural sugars. When you bake a sweet potato at high heat, those sugars start to caramelize and separate the insides from the skin. The end result is a soft inside with a caramelized sweetness that I've never been able to recreate before discovering this method.
These nutrients are what make it a healthier option compared to regular potatoes and why healthy eaters around the world love the vegetable.
Here is the recipe process for how you can discover the easiest way to cook a sweet potato.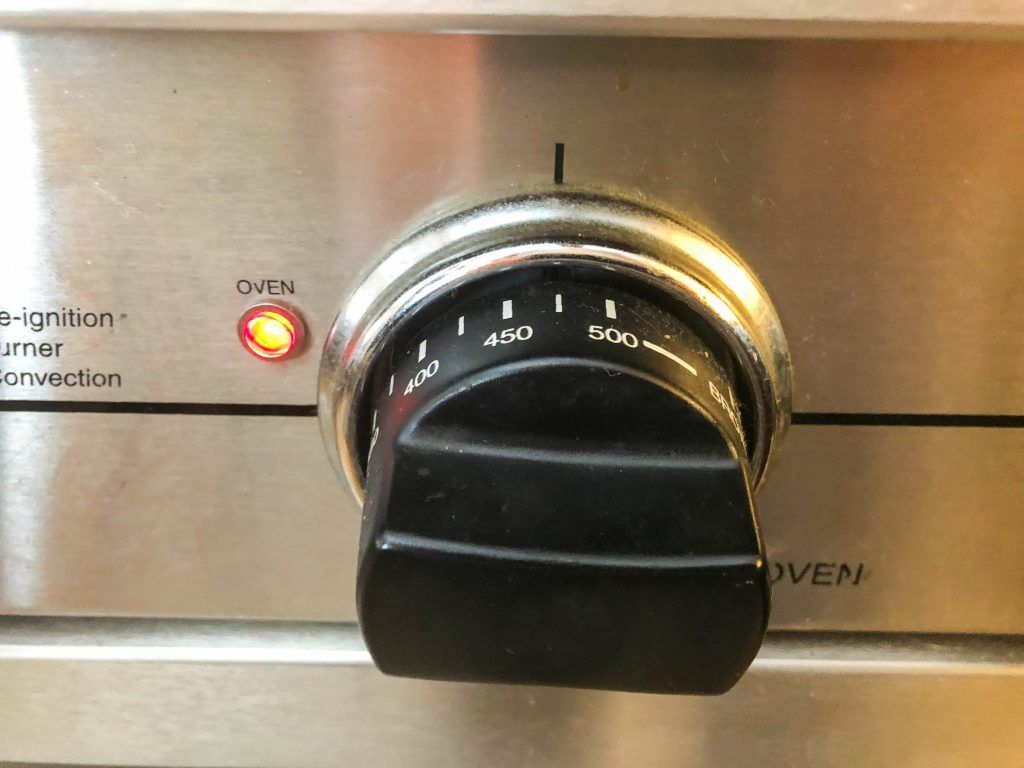 I usually set my oven between 450F – 500F. My goal is roast the inside through and I don't mind if the outside skin burns a little. So don't worry when they are removed from the oven and it looks burned – the potatoes will be totally fine on the inside.
All I did was wash my sweet potatoes and placed them on a tray. That's it. Nothing else needed. I placed them in the pre heated oven on the middle rack.
I let it cook for just around an hour. You can see the color difference of the sweet potatoes from before they went into the oven, to when I pulled them out. The goal is for the caramelized sugar to be bursting out, which you can see if you look closely.
The sweet potato skin should crackle when pressed with a fork.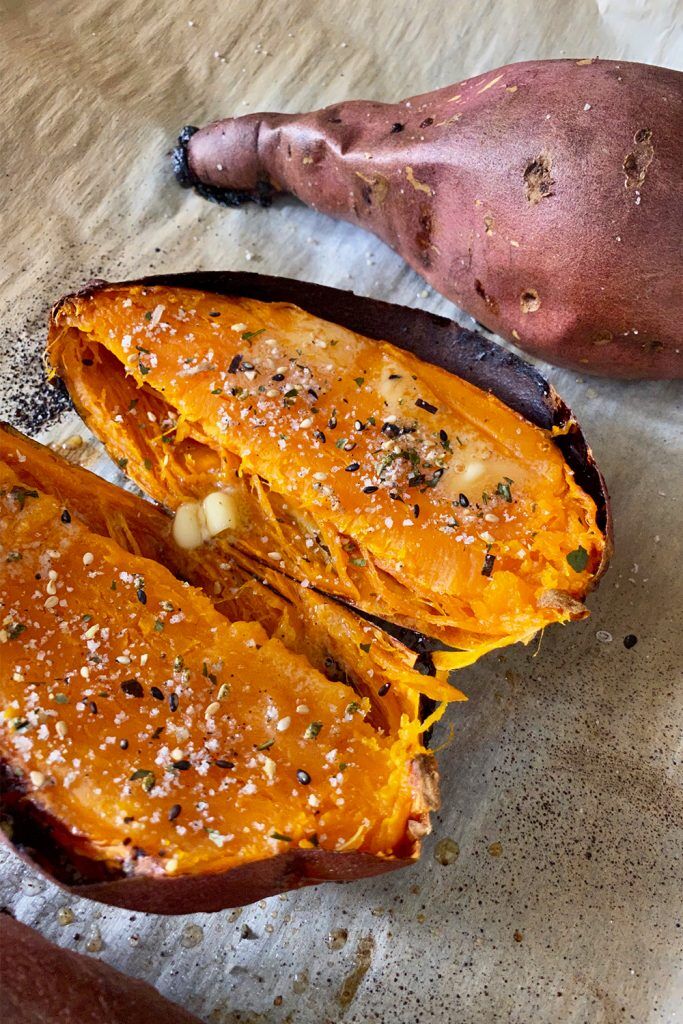 Upon cutting it open, notice just how soft it cooked on the inside. If you look closely enough you'll see the insides are also separating from the skin.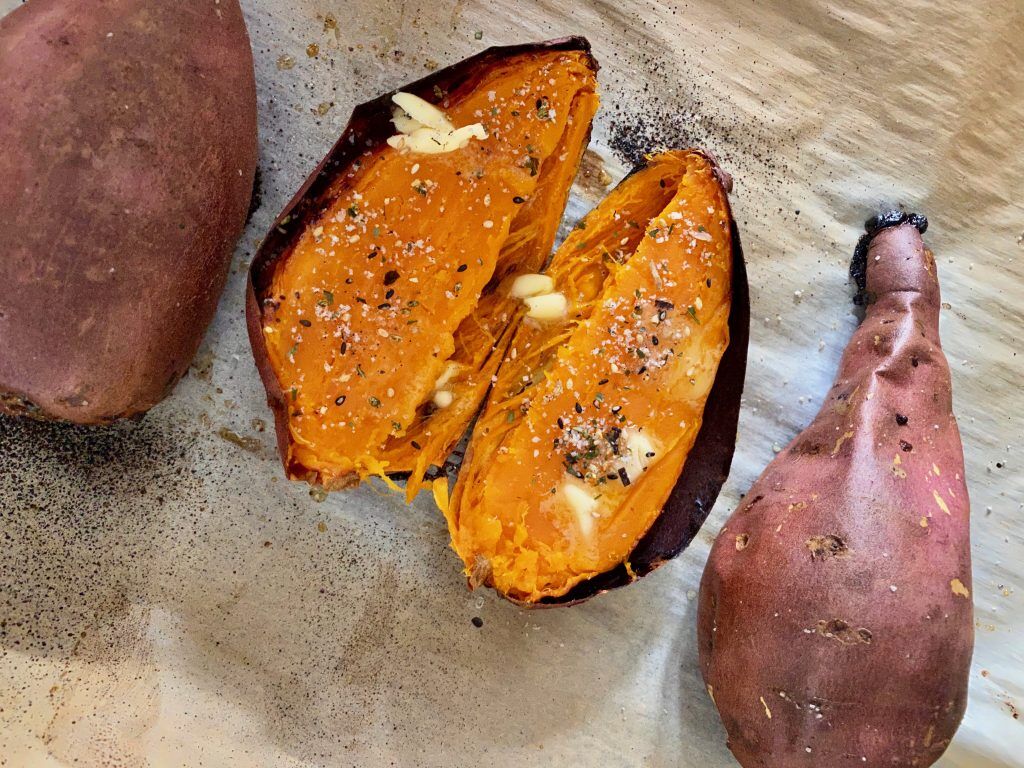 The part by the skin also has the best taste in my opinion. That's where all the sugars consolidate and really change the flavor.
The best way to season it? Keep it simple.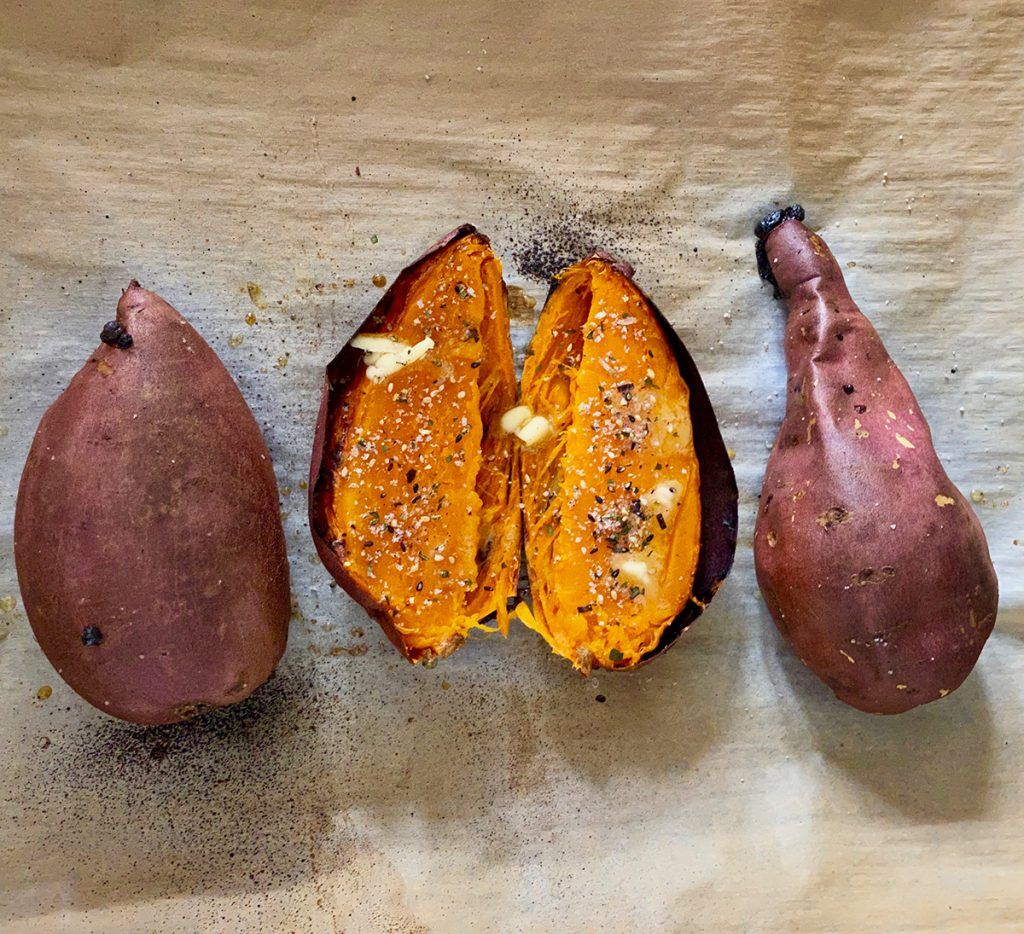 I use grass fed butter and black salt. That's it. But if you're looking to ramp up the flavor, check out these delicious seasonings to pair.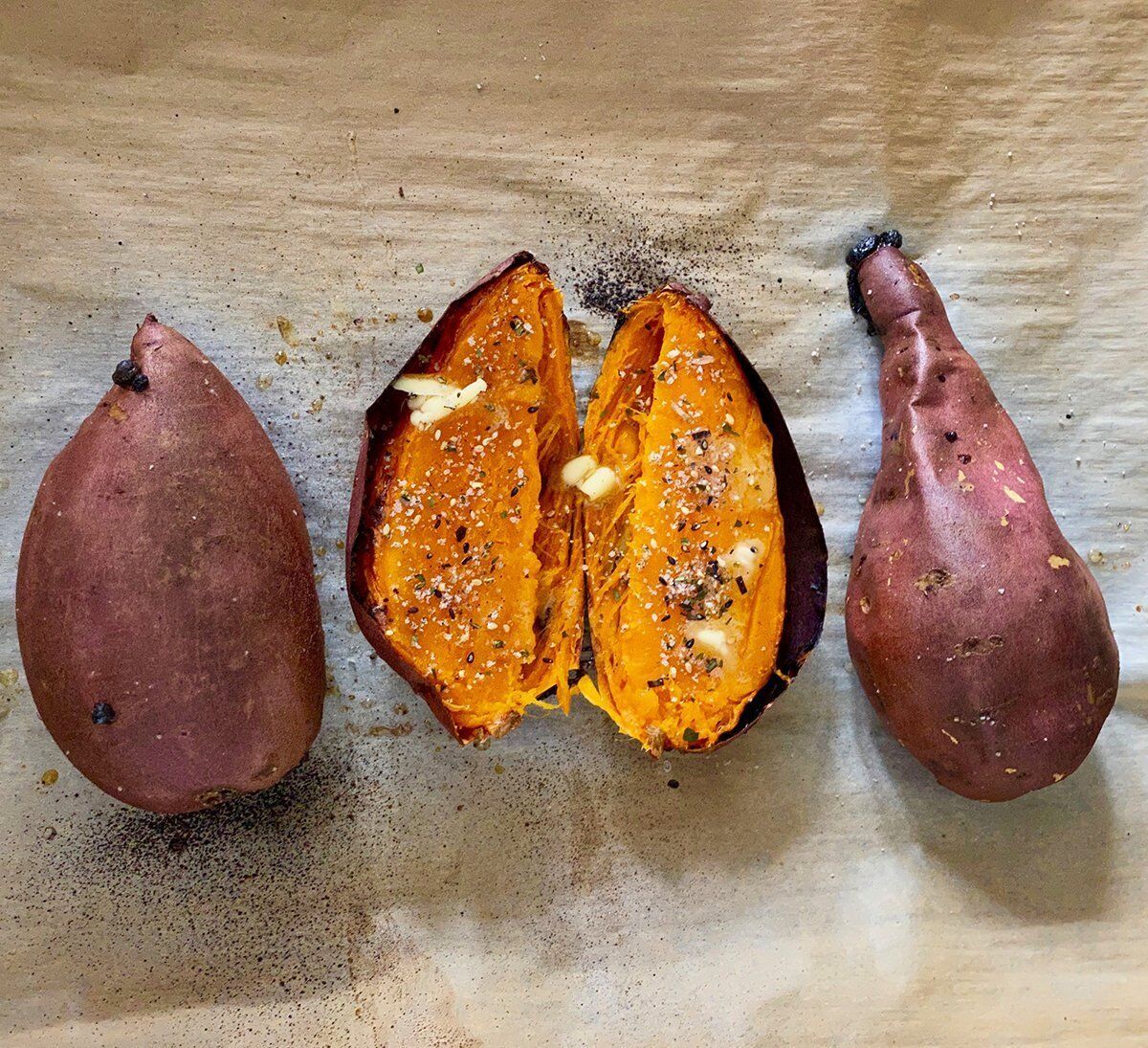 Easy Roasted & Caramelized Sweet Potatoes
The easiest and most delicious roasted sweet potatoes you will ever try. This recipe is so simple all you need to do is roast sweet potatoes whole in the oven for 45 min and top em off when done. The sweetness naturally caramelizes and gives the potatoes an extra sweet but savory taste.
Ingredients
3

Medium

Sweet Potatoes

2

tbsp

Butter

1

tsp

Black Salt
Instructions
Pre heat oven to 425 degrees

Wash sweet potatoes and place on a baking sheet

Place in oven for ~45 minutes until caramelized sugar starts to leak out

Cut Sweet Potatoes in half then top with butter and salt

Serve hot for best results or refrigerate to reheat over the next few days
This recipe is one of my go to given how easy it is to make and how delicious it comes out afterwards.
Even if you are not usually a sweet potato fan, give this recipe a shot and you might find yourself surprised to be making these on the reg.