Review: Frankies Organic Extra Virgin Olive Oil
For the longest time I never really gave much thought to olive oil. Just like all the other cooking oils (vegetable, coconut, avocado, etc.), I just assumed I should alway have some in the kitchen and bought the basic brand. Most supermarkets have their own brand and for a reasonable price, which I gravitated towards.
I knew there were more expensive oils but how much of a difference would this actually make? Was I making a mistake not even distinguishing extra virgin from cooking oil?
I've had great olive oil at restaurants before but didn't even know where to start to recreate that taste at home. There were so many brands at my supermarket and with a high price tag I didn't want to risk picking a bad one.
That all changed when I stumbled upon Frankies Organic Extra Virgin Olive Oil.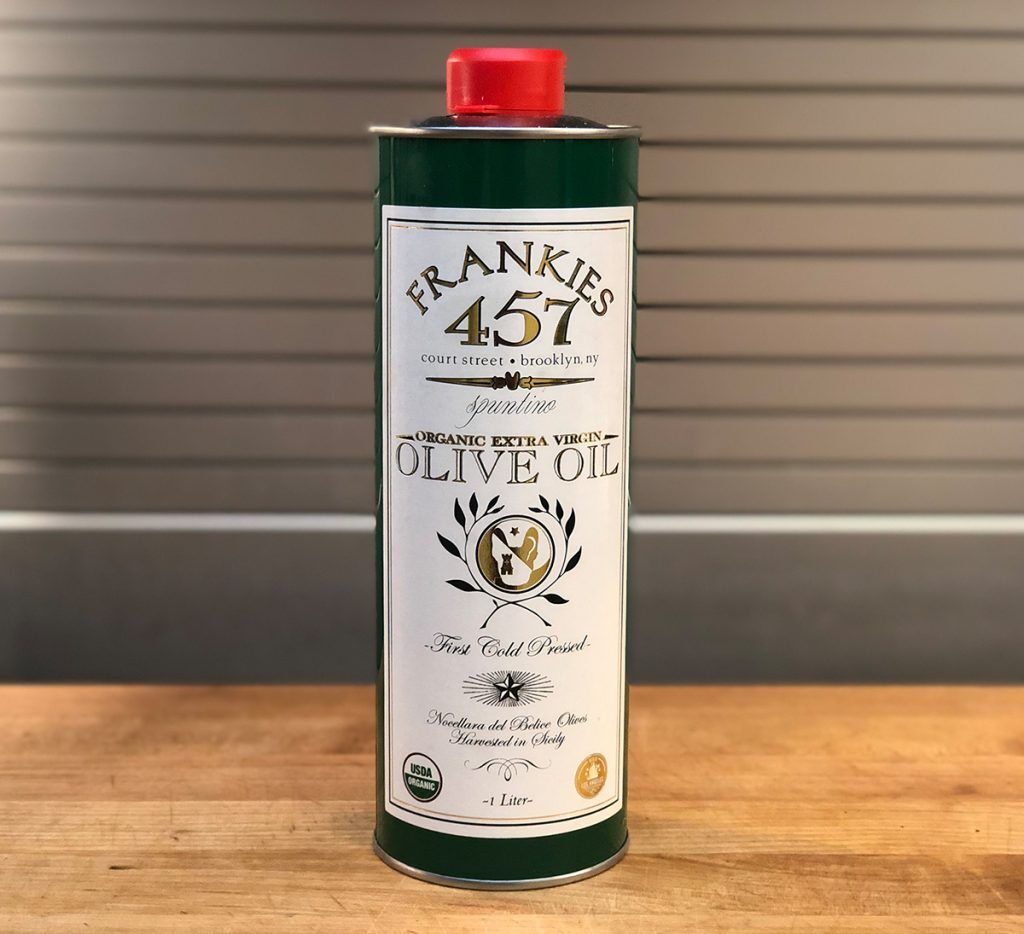 Despite the saying "don't judge a book by it's cover", I have to admit the gorgeous packaging was what first caught my eye. A bottle of Frankies would look great in my kitchen, and to be honest that was one of the main reasons I bought it.
While it cost almost 3x what I normally would spend, I bit the bullet on the $29.99 price tag. I hoped that while I was spending more that I usually would, I would also receive a superior product. But what that meant, exactly, I couldn't say.
And the difference was monumental.
I had never tasted an olive oil like this before. The flavor just jumped out at me right off the bat. It was rich, slightly spicy, and had this delicately fruity taste I never knew was possible. Everything I once assumed about olive oil, which was almost nothing, had now changed.
After this experience I knew I was going about using and picking my olive oil completely wrong. I could no longer ignore the details of olive oil and immediately needed to do research into what to look for when picking a bottle.
Frankies olive oil was my first step to appreciating this cooking essential. I now looked at it in a whole new light, and I found it to be totally worth the more expensive price tag than generic store brands. Heres everything that I noticed about Frankies olive oil.
Type of Oil
First off, Frankies is labeled as extra virgin olive oil (EVOO) which is the highest standard for olive oil and is heavily regulated by the industry. To be labeled EVOO, the oil must be unrefined, have no defective properties, and can't be treated with any chemicals. Anything below that EVOO standard will undoubtedly contain defects, or can be blended and mixed with low quality oil. From this point on EVOO was the only thing I would buy.
Color
One of the most noticeable differences in Frankies EVOO and my supermarket brand was the color. Typically, I had come to associate olive oil with a shades of yellow, but Frankies stood out for how different it appeared. It was a bright green.
The color can be easy to miss, as olive oil is typically stored in dark, tinted bottles to prevent it from being exposed to light, which can quickly spoil the oil and cause it to go rancid. While the bottle of Frankies is also dark, they certainly aren't using that as an excuse to hide discolored oil. This green color became my new standard of quality olive oil and I loved the look when drizzled on top of dishes.
Taste
It's hard for me to fully articulate the complex taste of Frankies EVOO, but it was apparent enough for me to quickly notice the difference between "cooking" vs" finishing" oils. You can typically cook with a lower quality EVOO since you tend to use a lot of it, and the quality doesn't make much of a difference in the finished product. The much cheaper price tag associated with low quality EVOO also makes it a plus when cooking.
Finishing oils, on the other hand, are meant to be eaten raw, or garnished on finished dishes, so you'll certainly want the highest quality you can find.
Frankies EVOO should definitely be considered a finishing oil.
I found myself using it constantly, adding it to top off almost anything I ate. Meats, salads, cheese, dips, you name it. I started to look for excuses to use EVOO on any dish I could think of, from savory dinner meals to even sweet desserts. I was completely hooked.
Price
Earlier I mentioned that Frankies Olive Oil generally retails a 1 liter bottle at $29.99. Now that price tag is on the more expensive side of things, especially compared to other EVOO options, but in my opinion I found it to be entirely worth it.
Prices last updated on 2023-11-30
Being a finishing oil, Frankies lasts a long time. I would say at least a couple of month, depending on how you use it of course. I can't imagine a scenario where I would drench a pan with it for frying or cooking purposes, it's simply way delicious and valuable to waste.
The biggest take away I got from purchasing Frankies EVOO was how eye opening it was into the world of olive oil. It spurred a realization and appreciation for real olive oil that I just didn't have before. Now I find myself testing all kinds of new oils from Olio Novello, to Pianogrillo, to any others that I can get my hands on. Cooking ingredients are a constant experiment, and Olive Oil is such a key component that I think most people (including myself) have underutilized.
The next time that you find yourself in the supermarket considering brands of EVOO or bottles of olive oil, think twice, and go for that bottle that you never considered before. You just may end up pleasantly surprised. But if you wan't the sure thing, real deal, no regrets olive oil? Go Frankies every time.
If you can't find Frankies Olive Oil in your local grocery store it is available on Amazon here.