Why Everyone Should Own A Carbon Steel Pan
When preparing a meal choosing the proper pan is an important consideration. Whether it's stainless steel, cast iron, or even non stick, each will have a unique effect on how your dish comes out.
In my kitchen I often have my go to pans, which I'm sure we all do, that I reach for without even thinking. It's not often I add new pans to my lineup but that started to change when I came across carbon steel, which is quickly becoming one of my favorites.
The best way to describe carbon steel is a hybrid of a cast iron skillet and stainless steel. The material contains the same heat retention, seasoning, and slick properties as cast iron, with the heat control and cooking speed of stainless steel. The pan was popularized in professional French kitchens and appears to only be scratching the surface on the market in the US.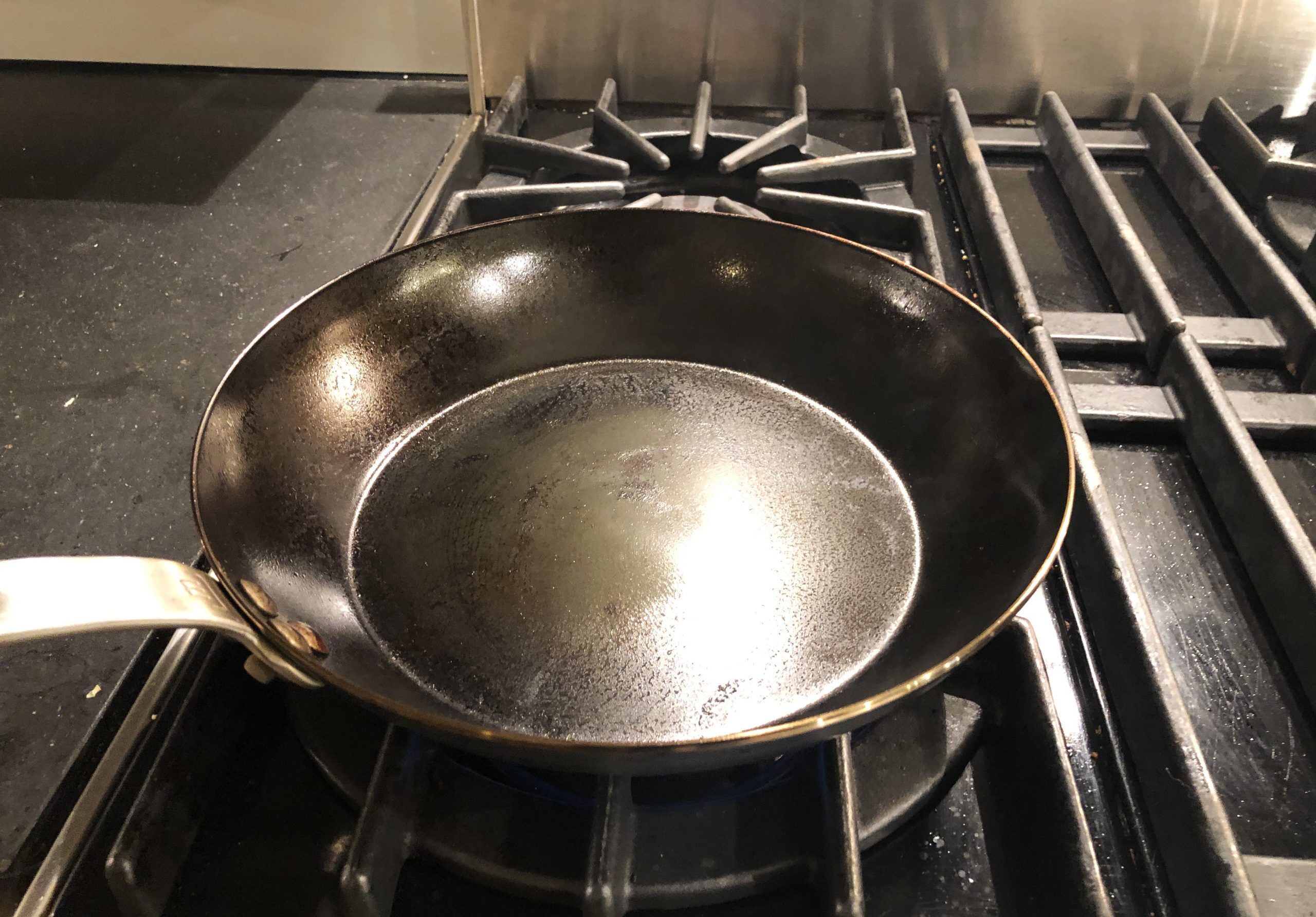 After learning about the material we knew we needed to try it so we set out to find one that would work best for us. The pan we gravitated to was the MadeIn Blue Carbon Steel Pan, which attracted us with its unique blue color, slopped edges, and arched handle. We also knew that it would be quality since MadeIn is quickly becoming a staple provider of cookware for Michelin starred restaurants.
The pan we opted for was the 10″ selection to balance the size and weight of the pan. We also found the price point to be extremely fair since some other pans we saw were much more expensive. After testing it out on a few different dishes we couldn't be happier with our pan and wanted to share why we think everyone should own one.
The pan is built to cook so many different dishes that it really is an every day pan. Whether you are trying to make crispy fried eggs, toss veggies, or even sear a steak, carbon steel will perform well for all of them. Heck you can even bake a cake in this pan but throwing it in the oven. We found the carbon steel to be ideal across stovetop cooking, braising, stir frying, and even oven broiling.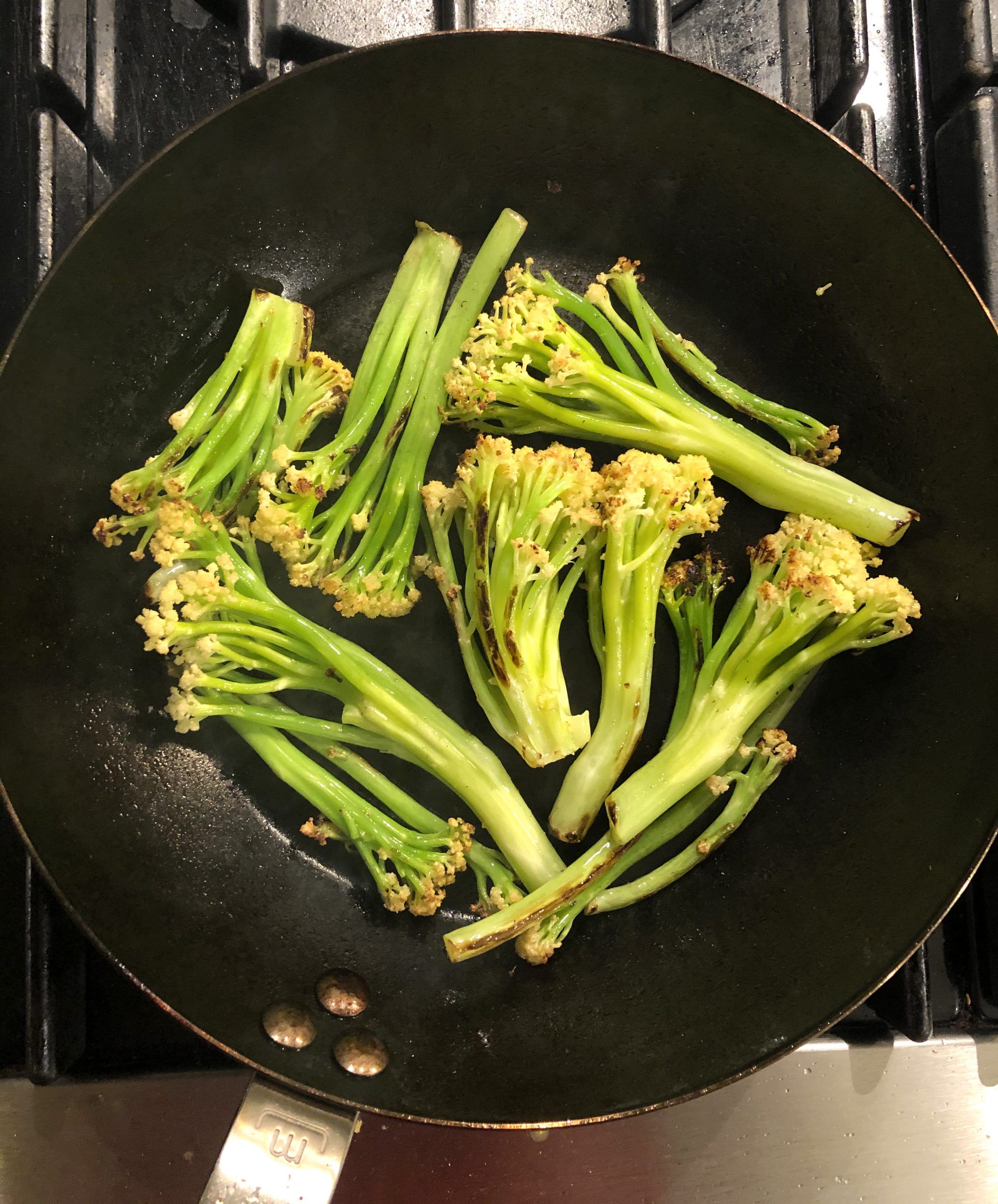 The carbon steel material is as non stick and similar to cast iron but this depends on how you season. However, unlike cast iron, we found the seasoning process to be much easier and evenly coated. An added plus is that the more you use the pan the better the seasoning gets so we expect it to further improve over time.
When testing we cooked everything from eggs, to veggies, to meat and found with enough fat the material performed great with absolutely no sticking. This made food come out with a great sear and also made clean up a breeze.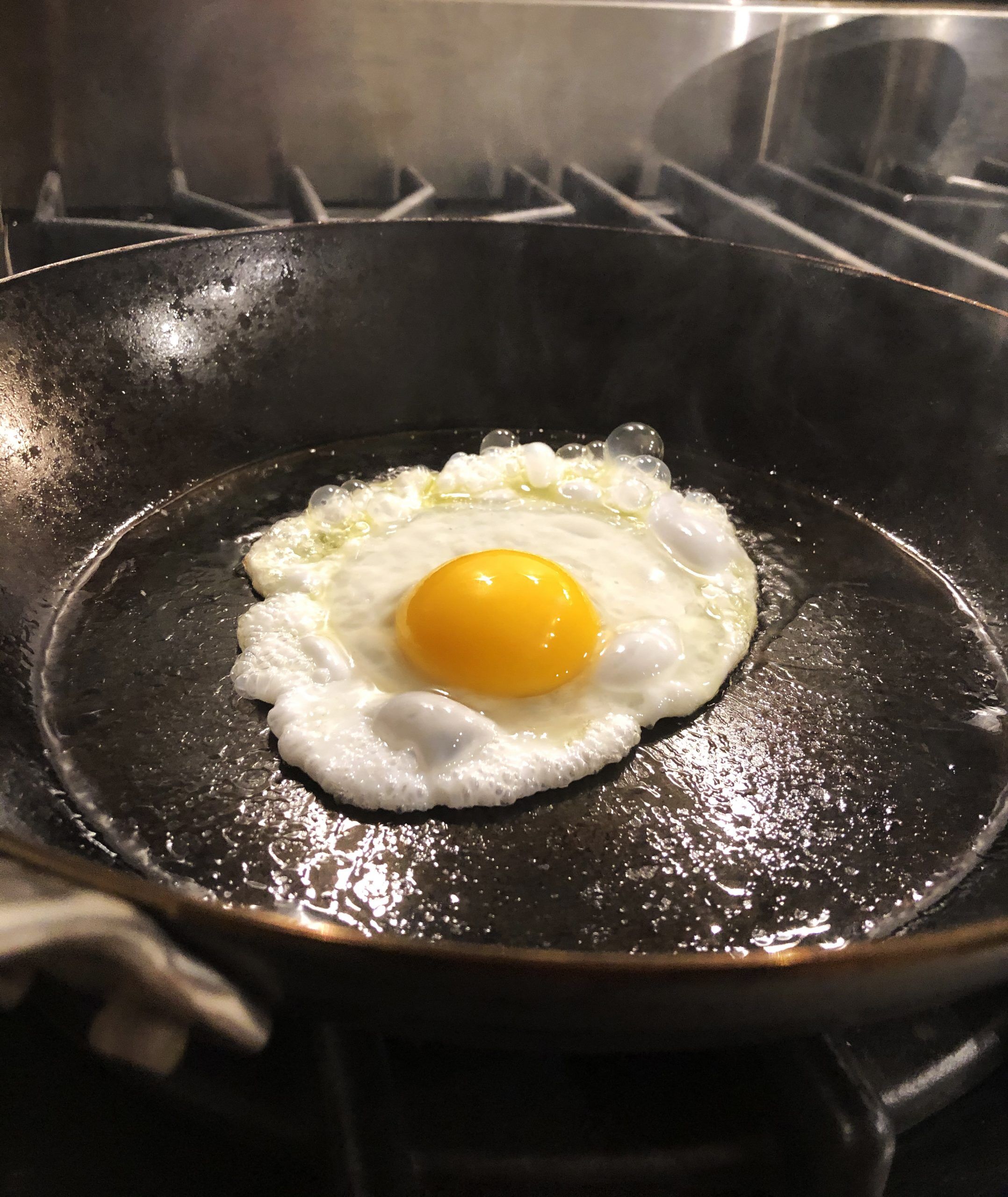 The material on the pans usually consist of 99% iron and 1% carbon, which creates an extremely tough surface that heats quickly. The pans are oven safe and can reach super high temperatures without worrying about damage to the pan.
The combination of high heat and the carbon steel surface allows you to achieve a sear unlike any other material. Food will naturally "stick" to a pan until it's finished cooking allowing it to come off naturally release. We found this gives texture to your food that you can't achieve in a traditional nonstick.
We can't tout the benefits of carbon steel enough but it wouldn't be fair to not mention some minor down sides we noticed. These are mainly on the care and maintenance side including the need to properly season your pan, upkeep that seasoning, hand wash only, and the handle can get hot if used in the oven.
However, we consider those downsides as minor and should no way near convince you out of getting one.
There is a reason that professional chefs have gravitated towards carbon steel for decades and if you are a home cook you should consider trying it as well. We often look for pans that can elevate our dishes beyond our current ability and would easily confirm that carbon steel does just that.
It only took us a few uses to know that carbon steel would be a staple in our kitchen for years to come.