The Benefits of Frozen & Canned Veggies
While nothing beats the taste of fresh vegetables, it's not always realistic to grab your favorites any time of year. Most vegetables are grown seasonally, so theres a decent chance that fresh options may not be available when needed. But frozen (and canned) veggies offer a good solution. Frozen and canned veggies are a pretty healthy option that allow you to whip up favorite dishes any time. They can also be generally bought for less money than fresher counterparts.
Frozen Vegetables
Some folks may be hesitant to trust the quality of preserved vegetables. But we're here to dispel any of those concerns. Frozen vegetables are harvested in season at peak freshness, and immediately frozen. This ensures that the veggies don't lose much of their nutritional value, and once they thaw retain much of the same taste and consistency as before.
Vegetables intended to be frozen from the jump are "snap frozen". Snap froze simply means that the vegetables are rapidly cooled, a process used widely in food preservation. Snap frozen veggies retain all of their nutrients and fiber when frozen, thawed, and heated!
Frozen veggies are also a good way to save money. Instead of wasting produce that goes bad, frozen vegetables can be saved and enjoyed months later. Not bad, right?
Best Types of Frozen Vegetables to Buy
Asparagus
Artichoke
Broccoli
Brussels sprouts
Butternut Squash
Carrots
Cauliflower
Edamame
Green beans
Kale
Peas
Spinach
Zucchini
The frozen veggies listed above offer a pretty long and diverse list. You won't have to worry about the taste or consistency of them being compromised in the freezing process. In fact, often they taste pretty fresh once thawed and prepared.
Another big bonus? Frozen vegetables can stay fresh for about 8-12 months. That should give you plenty of time to make use of them while whipping up delicious recipes and meals.
Canned Vegetables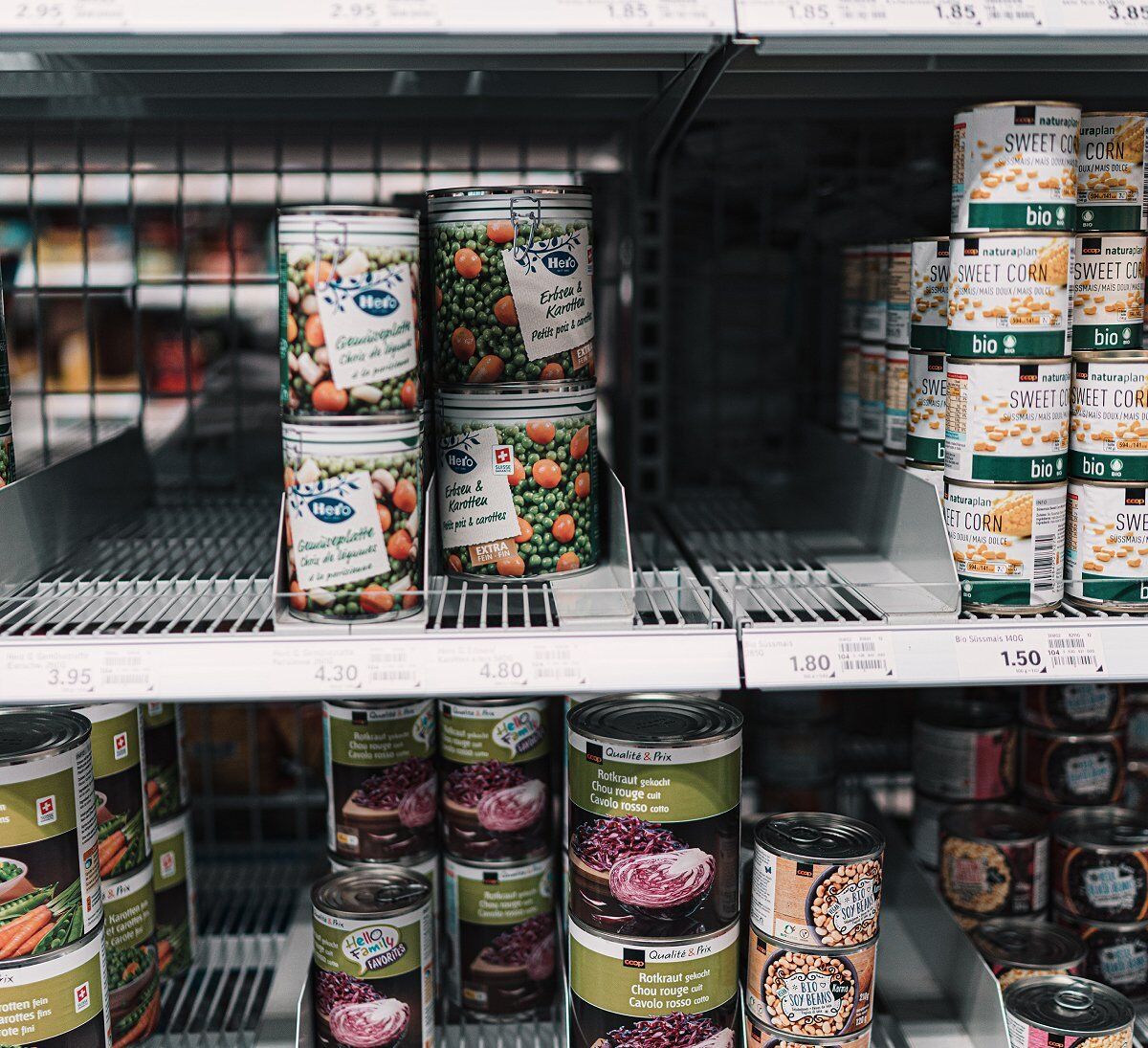 Like their frozen counterparts, the benefits of canned vegetables are readily apparent. Canned vegetables are jam packed with nutrients, and are pretty comparable to fresh veggies. They are harvested at the height of the growing season, and instantly preserved to lock in key nutrients and fibers. Their freshness upon opening the can is all but guaranteed.
Best Types of Canned Vegetables to Buy
Asparagus
Artichoke Heart
Beans
Beets
Cabbage
Carrots
Corn
Green beans
Onions
Peppers
Peas
Pumpkin
Tomatoes (technically a fruit, but still!)
Like frozen vegetables, the list of canned ones is an extensive one. They're convenient to buy and affordable, and canned vegetables can stay "fresh" for up to 5 years, a pretty good bargain when considering the shelf life of freshly bought produce!
But keep in mind – unlike frozen vegetables, the canning process requires additives to help store the veggies properly. Some brands may add salt and sugar to help with the preservation process. They can also be high in salt, so it's important to check the labels to make sure you're not getting any added sodium or ingredients.
Regardless of how you intend to enjoy your vegetables, it's time to dispel the myth that canned/frozen don't equal fresh!